Spotlight on Montgomery County Leaders: Meet Marko Rivera-Oven
MCDCC SPOTLIGHT
Marko Rivera-Oven

MCDCC Assistant Secretary, Member At-Large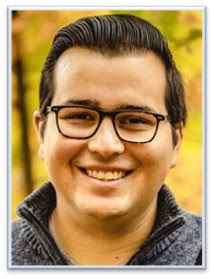 Hi, I'm Marko Rivera-Oven, a proud Bolivian-Slovenian-American and a lifelong Montgomery County resident, growing up in Gaithersburg and Germantown. I have been an at-large member of the MCDCC since 2022 and serve on the Executive Committee as Assistant Secretary. I am also the Vice President of the Latino Democratic Club of Montgomery County.
After graduating from Clarksburg High School, I attended the Montgomery County Public Safety Training Academy, becoming a nationally-certified EMT and firefighter. I am newly married to my wife, Jackie, who is the Special Assistant to Councilmember Gabe Albornoz. I have worked on several political campaigns, holding various organizing and fundraising roles. I was appointed by County Executive Marc Elrich to the Community Recovery Advisory Group as well as the Reimagining Public Safety Task Force, including Co-Chair of the 911 & 311 Subcommittee.
At the start of the COVID-19 pandemic, my mom, Grace Rivera-Oven, and I partnered with several community organizations to create The Upcounty Hub, which focused on providing fresh and shelf-stable food and essentials as well as COVID testing and vaccinations to vulnerable communities in Upper Montgomery County. I am currently the Director of Operations and the youngest sitting member.
My focus and passion is on serving the community, especially empowering young people to be engaged and participate in local politics, which have a direct impact on our daily lives. I will continue to advocate for more diversity, equity, and inclusion in representation and leadership as the demographics of Montgomery County continue to evolve, particularly as a proud member of the Latino community.
If you are a young person looking for ways to get involved, I urge you to reach out to the Montgomery County Democratic Party.